Cooper's Hawk Winery & Restaurant is slated to open Dec. 5 at The Promenade at Coconut Creek. It will be the brand's first South Florida location.
The Napa Valley-inspired eatery will debut at 4473 Lyons Road with a full bar, private dining room and an artisan retail market. Each item on the restaurant's menu is also listed with a preferred wine pairing, and the chain's popular dishes include its soy ginger salmon, chicken Giardiniera, Asian pork belly toastadas and Mexican drunken shrimp. Cooper's Hawk also features a large wine club with perks including monthly wines.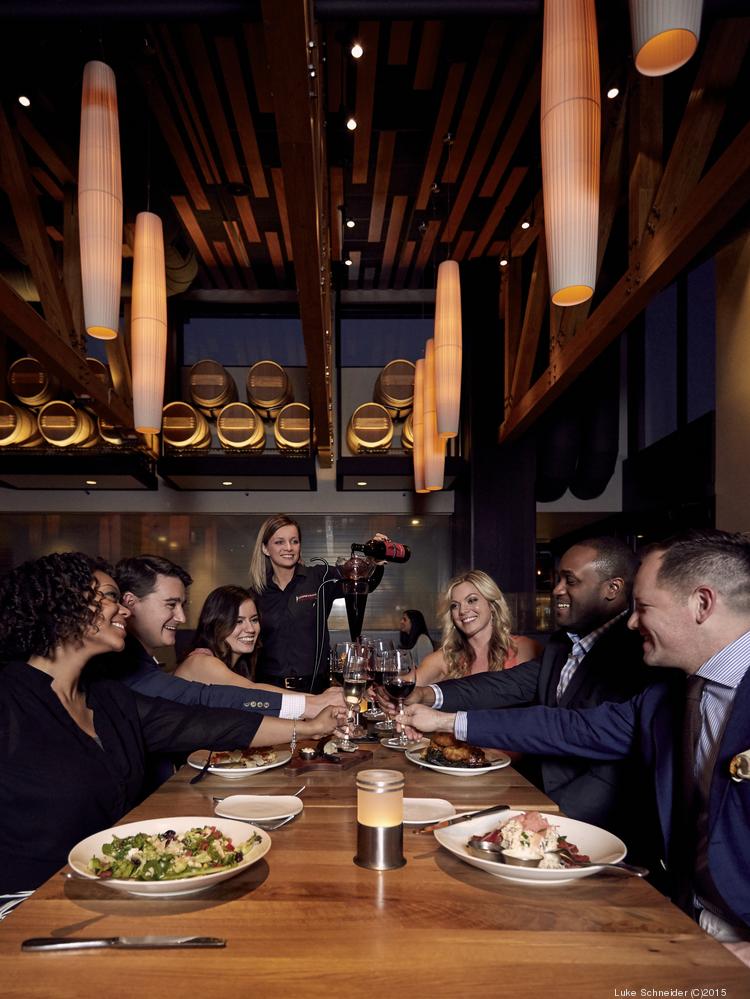 "We're thrilled to be a part of Coconut Creek's exciting growth," said Cooper's Hawk CEO and founder Tim McEnery. "We think being perfectly positioned between the sophistication of Boca Raton and excitement of Fort Lauderdale should allow us to serve the area well. There's a lot of momentum that we see in the Coconut Creek area and we look forward to being a part of it."
Cooper's Hawk in Coconut Creek will seat up to 380 people, including 40 seats in its private barrel room. The restaurant will open daily at 11 a.m. and close at 9 pm. on weekdays, 10:30 p.m. on Fridays and 9 p.m. on Sundays.
According to its website, the brand has another South Florida location planned in Doral. In total, Cooper's Hawk has 24 locations throughout Illinois, Florida, Indian, Missouri, Ohio, Maryland, Virginia and Wisconsin. There are five more planned through 2017.
Full article: http://www.bizjournals.com/southflorida/news/2016/11/16/restaurant-and-winery-coopers-hawk-to-open-its.html?ana=e_me_set1&s=newsletter&ed=2016-11-16&u=W%2Fdr%2BSwxmHMRhPAvBbJZJQ0d7febe8&t=1479312801&j=76478391